Keep the early phases of your business startup from becoming insurmountable hurdles. By partnering with a business accelerator, you gain the opportunity to see lightning-fast growth, investments, and development for your startup.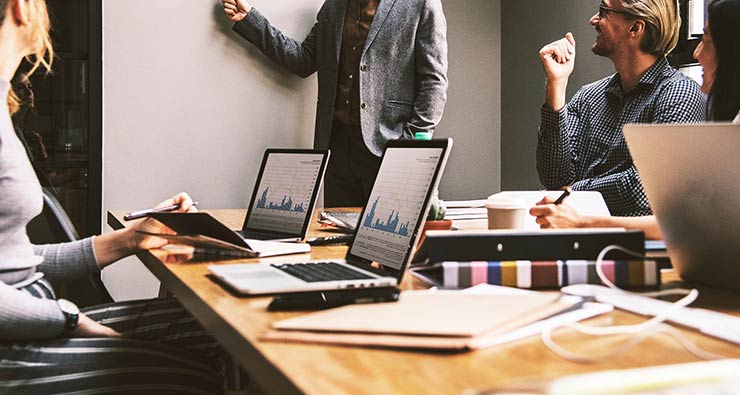 Nvision gathered information about what a business accelerator is, what they do, and how they encourage rapid startup growth.
Business Accelerator Definition
A business accelerator is an organization that offers a range of structured support services and funding opportunities for business startups. They typically work by enrolling startups in months-long programs that include mentorship, office space, and supply chain resources.
Business accelerator programs also offer access to capital and investment in return for equity in the business. In these conventional types of accelerators, startups 'graduate' from the accelerator program after three to six months, which can be an intensive development process.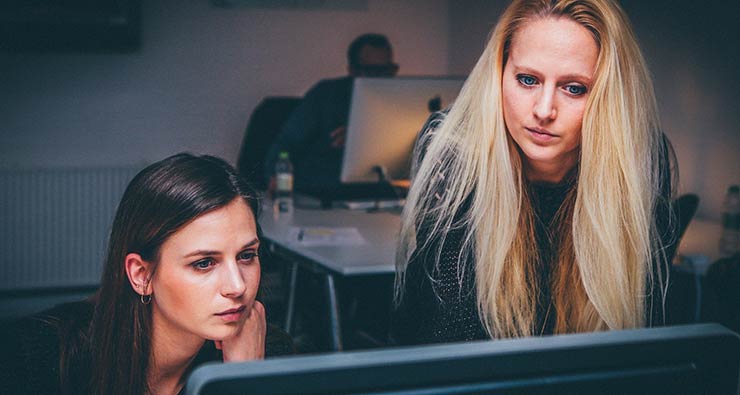 Due to the in-depth vetting process accelerators use to screen businesses, potential investors avoid wasting valuable time and resources to locate and evaluate healthy new startups. With this level of vetting, the angels / investors can confidently invest in the actual accelerators that possess shares of their startups.
While accelerators structure and regulate these investments, investors may choose to invest in specific startups throughout the growth/development process.
The two types of business accelerators are:
Seed Programs – These typically last two to four months, focusing on early-stage startups, structuring their business fundamentals before presenting them with the opportunity to pitch their ideas to investors.
Second-Stage Programs – This program can last up to six months and are focused on more developed startups, connecting them to a wide variety of support and opportunities.
Startup accelerators encourage and support early-stage, ambitious companies through intensive education, mentorship, and financing. Startups join accelerators for a limited time, and as part of a cohort of companies. An accelerator partnership is a short process of intense, fast, and profoundly immersive education intended to accelerate and compress years of learning and developmental experience into a few short months.
What Services Does a Business Accelerator Provide?
Business accelerators promote the fast structuring and growth of startup businesses. Knowing that these businesses have a lack of knowledge and resources, accelerators assist them in surpassing the initial hurdles that typical businesses face in the beginning phases of their business.
Accelerators help businesses over these hurdles by offering highly structured, expert guidance with a variety of services intended to promote the business' rapid structure and growth. These services may include: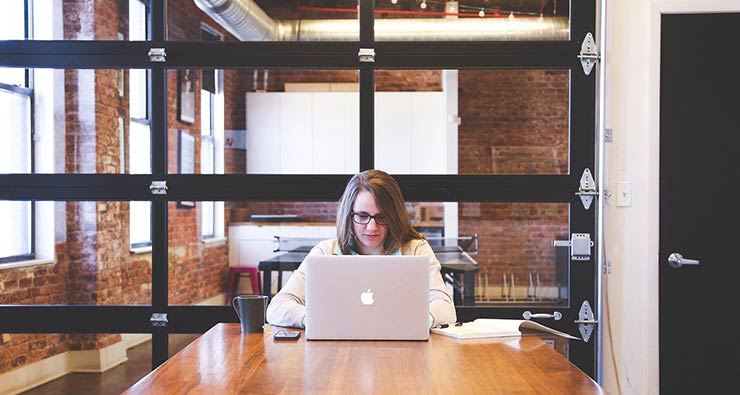 Office space
Business management and operational basics mentorship
Market research and application
Marketing assistance and guidance
Access to expensive and sophisticated equipment
Accounting/financial management and organization mentorship
Access to loans, grants, and guarantee programs
Offers structured training programs
Fosters business networking
Connects to business partners
Provides access to investors and/or venture capital
Comprehensive business training
Creates management structure and promotion criteria
Assists with technology commercialization/online presence
Helps with regional, state, and national regulatory/legal compliance
An accelerator could be for you if you:
Can relocate for 3 to 6 months
Can spend 100% of your time devoted to working on your startup
Can accept small seed funding
Excel in an intense, high-pressure environment, with highly structured learning
Have a cofounder in your startup
A business startup accelerator offer similar services as a business incubator. Where the two are different is in the time it takes to develop the new business.
How a Business Accelerator Works
While the idea of joining a business accelerator may be attractive, entrance and completion depend on the following:
Apply for Entrance And Get Accepted – Well-known accelerators are difficult to get into. Only a small percentage of startups get accepted. During the application process, you get to interact with the accelerator operator and discover more about them and the accelerator.
There is no obligation to accept and join an accelerator, until signing paperwork that binds you otherwise. Some startup founders and accelerator owners business philosophies or personalities don't work, so they pull out after being accepted.
Receive Funding – One of the reasons entrepreneurs and startup founders choose to apply for admission into an accelerator is specifically for the money. Accelerators generally offer investments or seed money in exchange for equity in the company.
While the surrendered equity may seem like an insignificant amount, it can become a significant amount as the business grows. However, without the support and resources of the accelerator, some businesses may not make it to market and have their vision realized.
Networking – Through the time with a business accelerator, entrepreneurs will have the opportunity to create lasting relationships by networking with peers, industry leaders, service providers, and investors.
Intensity – Among the advantages of this system is the intense focus required of entrepreneurs. Since the process is packed into a few short months, participants are forced to make progress quickly.
Learning – Workshops, seminars, and mentorship are part of the learning process. Learning material is centralized and focused on the processes of launching and growing a business, legal matters, and the fine-tuning of pitching the business.
Graduation – Referred to as demo day, this is the time that startups in the cohort present and pitch their businesses to a group of investors. This is each startup's opportunity to display their own value proposition, the founder and team's learning capacity, value they gained from the experience, and the benefit the accelerator had on the growth of their startup.
Business Accelerator Vs. Business Incubator
A business incubator is a company that helps startup and young businesses develop by offering various services, including office space, when needed. Incubators are described by the National Business Incubation Association (NBIA) as a catalyst for regional or national economic development.
The principal difference between incubators and accelerators is that an incubator allows a small business to grow at its own pace, offering management training and business development services. A business accelerator provides many of the same, if not identical, services in a compressed timeline functioning as highly intensive advisors and trainers.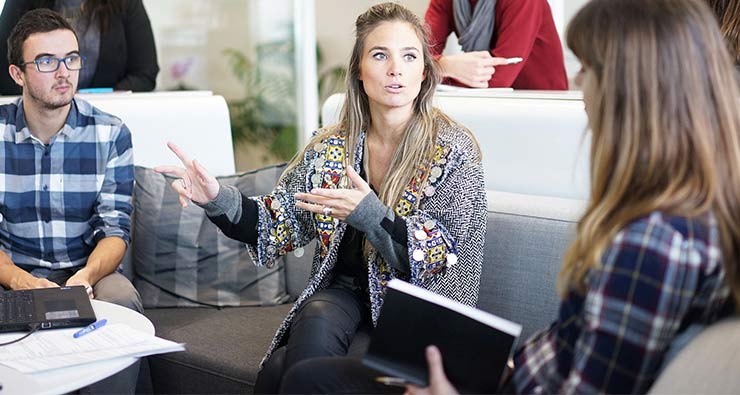 Business Accelerator for Startup Growth
In this article, you discovered what a business accelerator is, how they encourage startup growth, and how they differ from business incubators.
By utilizing a business accelerator, a startup will be more likely to avoid common mistakes made by new businesses, secure more investors for financial fortitude, and witness lightning-fast business growth.
Without the experience and knowledge garnered through a business accelerator, your startup may experience significant difficulties securing investors, adapting to company growth, and meeting legal business requirements imposed by city, state, and federal governments.
Sources:
hbr.org/2016/03/what-startup-accelerators-really-do
kenan-flagler.unc.edu/news/do-accelerators-really-work/
leeds-faculty.colorado.edu/bhagat/Accelerators-Start-Ups.pdf